Wednesday, November 24, 2010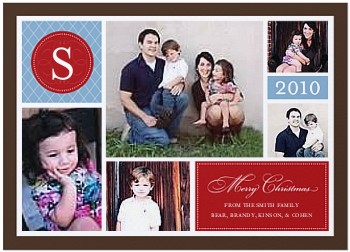 With Love Blue Christmas Card

Posted by

brandy and bear
1 comment:

Friday, November 19, 2010
I thought this was so cute, how difficult it is to get 5 1-2 year olds ready for a picture!!
This is as good as it gets!!
I know I have been neglecting my blog, therefore some of our friends and prayer warriors have been out of the loop. Cohen had that surgery back in September and her sinuses never really got better. After the culture it was discovered that Cohen grew strep-pneumo and we started a new antibiotic for 21 days. Well about day 10, we knew it wasn't working so the next option was 1. another surgery to put the "windows" in her sinuses 2. pic line of Vancomycin 3. antibiotic saline wash. After much deliberation and a great ENT, we decided definitely no to the pic line. Dr. Carron told us our decision needed to be based on how much we think it interferes with her daily life. After the last set of tubes, we have seen a great difference in how much she hears so we are not as concerned about that aspect. We also decided to put off the surgery and attempt the sinus wash. I am just not excited about putting her under anesthesia for the 3rd time in less than 6 months just to clear up some snot. If it comes down to it, we will do the surgery. We hope to start the washes this weekend and will pray it works.
We also met with the Endo and she measured 30.5in (no change since July) and 22.5lbs (gained 1lb). Her medicine had been doubled in July and we were hoping for better results after being on the injections for 4months. Her hormone levels we retested and her IGF is 175 (which she was 29 in June, after 4 weeks of meds in July she was 125). This is in the normal range but on the low end and for the amount of medicine she is receiving, the dr feels it should be higher. Even though she isnt growing, her body has changed dramatically. She has very little fat to pinch to give her injections in her arms and belly. So we are seeing them meds work in that sense. We have been very fortunate with our insurance company and allowing us to try this for 1 year, however because of Bear's job change we will be having to change to a new insurance company in February. Of course we will have the help of the drug company and our Dr, but we can't help but be apprehensive in waiting to see how the process will fold out and see if we are approved and if we are what the out of pocket co-pay will be.
But on a positive note, her schooling is going GREAT!! We still can not believe in 6 months how dramatically different our lives have become and the doors that have opened for us. Magnolia has been such a blessing for us. Cohen loves her teachers, friends, and education. She is now receiving an extra therapy session each week, called Auditory Verbal Training. I am learning so much because I get to attend this 30min class each week. She has added a few more consistent words to her vocabulary: mo(re), up, ball, ba(th), "i" eye, no. Receptively she has exceeded her goals for the first semester and were upgraded. She is just doing so well and working so hard.
Posted by

brandy and bear
No comments: